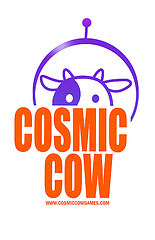 Cosmic Cow Games is the collaboration of three former PopCap guys who are currently developing Cubic Castles. All three of the members of the team are experienced indie developers with a lot of games out there, but this one is their favorite yet! Development on Cubic Castles began in November of 2013, open beta testing for PC and Mac started in May of 2014 and iOS testing commenced in July of 2014.
Mike D Boeh is the founder of Retro64. He started with the intention of making old-school games with modern 3D graphics. Over the years, that evolved into lots of different games spanning lots of different genres. In 2007, Retro64 sold its assets to PopCap Games and the team went to work at PopCap until 2011. Following that they once again became an independent company and are dedicated to making fun games for the whole family.
Steve Verreault has been developing games since the late '80's. He's released over a dozen titles, such as Aargon, Beetle Bomp, and Space Taxi 2, some independently, and others working with publishers such as iWin and Bigfish Games.
John Raptis is the darkly handsome force behind Raptisoft Games. An artist, coder and game designer, he has developed a wide range of games in many styles and genres for PC, Mac and iOS. His biggest hit is Chuzzle, the most adorable and fun to play match three game ever, which was published by Popcap Games. Other notable titles include Hoggy, Hamsterball and the Solomon Dark series: Solomon's Keep and Solomon's Boneyard. 
Maggie Raptis is the "better half" of Raptisoft Games, the inspiration behind the genius. She is an always willing tester and over the shoulder game developer. Her love for Cubic Castles began as soon as they gave her a playable version. Dabbling in social media updates turned into trying her hand as a support publicist for the project. Of course she always makes time to find bugs and do a little building, too. 
(Taken from the Cubic Castles Press Kit)